Hi
You have come to this pricing package section by invitation.
You have probably asked me a question about logo design, brand design, brand identity or similar topics.
This section is confidential and only for your eyes.
If you would like to discuss it further, please feel free to contact me on 0417 305 228 or justin@jb.net.au

If you are ready to go, download this brief form and let's go!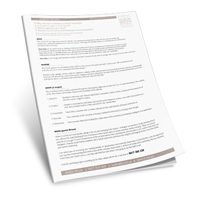 To help write a brand identity brief, download this form
You can check out some of my logo folio work – click here
and design collateral folio work – click here
My hourly rate is $110 but the below are packages I'd like to offer you so you know what you are getting.
Design quotes usually depend on scope, but here's three options to get you thinking…
1. Logo and Usage Guide
You may just want a logo and logo usage guide (one page pdf with colours and fonts)
plus various formats of the logo for different applications (eps, pdf, jpg, cmyk, pantone colours and RGB, reversed, mono)
QUOTE: (15 hours) $1500 package
PROCESS: Briefing, 6 finished logo concepts, refined to one concept with two sets of alterations, final presentation to stakeholders, delivery in various formats with one page guide

2. Logo, Usage Guide and Style Guide for Collateral
You may also want a full package including things like a promotional style guide for suppliers to apply your brand to marketing collateral. (8 pg pdf with logo apllied to various collateral including colour palettes and appropriate stock imagery)
QUOTE: (30 hours) $2800 package
PROCESS: Briefing, 6 finished logo concepts, refined to one concept with two sets of alterations, production of 8pg style guide with creative rationale and logo applied to 6 different media, presentation and refinement with two sets of alterations, final presentation to stakeholders, delivery in various formats with one page guide
3. Brand Collateral
You may want to produce some collateral such as e-Signature, Business cards and stationery, website design, email marketing html design, brochures & flyers, posters, signage, uniforms, etc
QUOTE: $4500 plus (Priced on application)
If you would like to discuss it further, please feel free to contact me on 0417 305 228 or justin@jb.net.au