VIDEOS
Click here to view a rather dry but informative video on Marketing Strategy.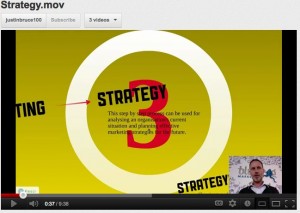 Click here to view a 5 part Online Marketing Webinar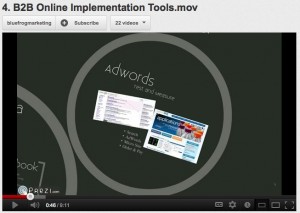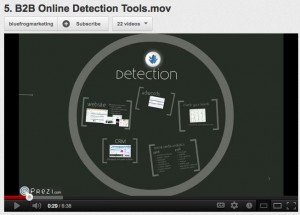 ---
TESTIMONIALS
The following are some kind words from clients I have enjoyed working with.
Mr Andrew Crawshaw (Smarter Bathrooms and Smarter Kitchens)
We have been working closely with Justin over the last 6 months. During that time we have clearly identified our target customer and tailored our offering towards her.
We have seen our leads grow, our close rates increase by over 50% and our job GP's go up.
In addition Justin has been instrumental in our go to market strategy for our new brand, smarterKITCHENS. Building a new brand, and new website, inclusive of look and feel and market positioning has kick started the new business. This has been supported with a clever social media strategy which sets up up as thought leaders in the design arena, two to three years out from purchase of a new bathrooms or kitchen. We are seeing the results of this already as previous clients are reminded of our services and flood back with new projects for us.
As a business owner, the results of working with Justin are beyond our wildest expectations, and we would be more than happy to recommend him.
Andrew Crawshaw
Sales and Marketing Director
Mr Andrew Beecher (Car Sales, Webfirm Group, Telstra)
To Whom it may concern,
I've had the pleasure of working with Justin (JB) as both a client through JB Design and subsequently as his direct manager when he joined Webfirm. Over these 3 years my respect for JB has grown in every regard – put simply he's a brilliant allrounder that any marketing team would be proud to have him part of. Justin has the maturity and experience to push the boundaries when it comes to marketing strategy, and he's not afraid of getting his hands dirty when it's time to implement. JB's particularly talented when it comes to SME's and understanding both the most effective messaging and medium to reach this elusive group. While Justin came late to digital, he has immersed himself in the industry and the past 18 months has seen him deliver some outstanding work that any online veteran would be delighted to call their own. Above all – Justin is a great individual with the highest degree of personal integrity and I'd work with him again, anytime and anyplace.
Regards
Andrew
Mr Simon Waring (CPA, Seek, State Trustees)
To Whom It May Concern,
I employed JB Design on a range of brand and marketing projects over three years from 2000 to 2003, and after I left CPA Australia, the quality of their output ensured that the agency was retained by the organisation for ongoing projects.
JB Design managed multiple design, branding and print production assignments, across a range of above and below the line projects. Market pressures often dictated that projects were briefed to the agency under tight deadlines, but with an excellent working knowledge of our brand and style guide their response was consistently professional and timely, and this earned the respect and confidence of my team and other departments.
As the commercial arm of a non-profit organization, CPA Professional Development operated in a fast-paced environment, and its diverse range of inherited and new sub-brands presented some challenging brand issues. JB Design professionally addressed the management of the overall CPA Australia brand and multiple sub-brands with the provision of innovative ideas and design, and clear communication across a range of stake-holders.
As a supplier JB Design was responsive and constructive, and their attention to detail was impressive at all stages – from salient questions at briefing through to final proofing.
Management of internal stake holders was always professional, and particularly valuable when the commercial demands on CPA Professional Development meant that design applications were pushed outside the comfort zone and corporate guidelines originally designed for the CPA Australia brand. This was particularly evident in electronic media, and to manage these issues, JB Design addressed the complete suite of CPA Professional sub-brands, and generated a range of new designs and treatments that balanced our commercial demands with corporate identity guidelines.
I am happy to recommend JB Design as a professional and responsive creative agency, and have again employed their services in my new role at SEEK Ltd.
Yours sincerely
Simon Waring
Ms Lyndley Sanford Reeks (Kids Helpline, Coinworks, Malka Skincare)
To Whom It May Concern
It gives me great pleasure in recommending JB Design as a preferred supplier of graphic design services.
In my time as marketing manager of Kids Help Line and now as director of Lyndley and Associates I have been pleasantly surprised by the consistent quality of work and professionalism of Justin and his Team.
Together we have worked on the development of variety of new and existing initiatives and executed these across a broad range of media.
JB Design have successfully developed brand identities, iconic characters, visual imagery and style guides that positioned Kids Help Line at the top and ensured success fund raising and awareness.
Working with Justin and his team is pleasurable, positive and rewarding and best of all together we always obtain the right perspective and creative on what we are trying to achieve.
I thoroughly recommend JB Design as a creative, friendly, efficient and effective partner to any company or organization.
Please telephone me directly on 0412356700 for further clarification.
Best
Lyndley Sanford Reeks
Mrs Des Cipin (Nando's, YWCA, Australian Toy Association, Lygon Court Shopping Center)
To Whom It May Concern,
I have had the pleasure of working with Justine Bruce and his team at JB Design for over a decade now.
In that time my career has seen me take on roles as National Marketing Manager for Nando's Australia, Fund raising Executive for Kids Help Line and a variety of contract position including Business Development Manager for The Australian Toy Association.
The fact that I have commissioned JB Design to undertake a plethora of projects where ever I have gone is testimony in itself to the value I place on the ability of this design company.
Not only is Justin himself a true professional but his team (which by the way stay with him for years) have always been able to deliver highly creative and innovative work. From producing a new identity, playing with an existing brand, direct marketing, catalogues, point of sale and the list just goes on, the team at JB Design have met all my deadlines, paid exceptional attention to detail and more often than not exceeded my expectation.
It is without any hesitation that I recommended the work of JB Design, in fact, I have recommended them to many of my colleagues!
Please feel free to call to further discuss their suitability for your organization.
Regards
Des Cipin
Mr Duncan Banks (Snup.com)
To whom it may concern, Justin, and JB Design, were instrumental in creating an identity for our company, www.snup.com.au. The process was professional, fast and efficient and, at the same time, we were extremely happy with the result. Justin is extremely competent, in his field, and we would have no reservations using him for future projects.
Regards
Duncan