INTERNET MARKETING SOLUTIONS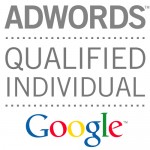 WEB DESIGN (CONTENT MANAGEMENT SYSTEM)
SEARCH ENGINE OPTIMISATION
SOCIAL MEDIA
ADWORDS
E-COMMERCE
DISPLAY CAMPAIGNS
EMAIL CAMPAIGNS
BLOGS, AND MORE
I design websites and internet marketing campaigns that generate real results for your business. As more Australians use Internet search engines to find the products or services that you sell, an effective online presence is essential. By effective, i mean two things; one, you get found ahead of your competitors and two, that it generates the right response.
Customised offerings include simple promotional websites to fully integrated, content management or e-commerce business models. I focus on content, navigation, aesthetics and function to ensure strong two-way communication with your customers and other stakeholders.
A well-designed website combined with a well-planned online marketing campaign using search engine optimisation strategies, paid search advertising and email campaigns will bring more visitors to your site, more often, and turns more of these potential customers into actual sales.
If managed properly it will give both you and your visitor's great value. They will get products, offers and information when they need it and how they need it and in return you will get a response in the form of a trial, purchase and information that helps you market more effectively in the future. Online marketing as highly accountable as measurement is accurate and informative and alterations can be made in real time allowing for effective testing and evaluations.
However, online strategy and design takes time to execute properly so if you need to improve your business success online call Justin now on 0417 305 228 and we'll plan for the future.
To view some work I have done online, click here