Melbourne Brick Case Study
-Market Situation
The crash of the housing market and GFC has hit retailers in the home improvements industry hard over the past few years. Suppliers are struggling and many competitors have closed. Melbourne Brick's sales are stable and continue to perform well despite the market. This provides an opportunity to increase market share and strengthen their leadership positioning.
-Marketing Challenge
Building brand awareness and brand knowledge in a struggling and dynamic market is challenging but achievable. The problem that confronted BlueFrog was one of resource allocation. How to build leads and sales across a diverse range of product categories supplied by a variety of brands?
-Solutions
Reaching prospects beyond the four fixed geographic locations in Melbourne required a marketing strategy that drove traffic to the site, phone and stores with a strong focus on converting prospects to sales.
Over the year the BlueFrog Marketing team helped Melbourne Brick build awareness, knowledge, leads and sales in a declining market with a clear strategy based on solid market research and measurable tactics.
-Results
This year BlueFrog wrote a strategic marketing plan clarifying and uniting all marketing activities to deliver consistent programs designed to meet their marketing and business objectives.
Programs included Radio & TV campaigns scheduled around consumer-preferred sporting events with strong creative. These campaigns successfully drove increasing traffic to the website, phone and stores.
Supporting the brand awareness campaigns, BlueFrog developed a digital strategy focused on reaching and connecting with more prospects both business and consumer.
Lead generation and nurturing campaigns using Email, SMS, SEO and Adwords campaigns helped Melbourne Brick stay connected with prospects along the decision-making process and improved conversion from lead to sale.
An ongoing content generation strategy has helped build interest and engagement with the site visitors measured by an increase in sales, downloads, forms completed and videos watched.
-Conclusion
Consolidating the marketing resources to three key media has helped focus the marketing only on channels that deliver strong ROI.
Over the past 12 months these campaigns have increased traffic to the new website, increased measurable goals, driven more leads and sales from new and existing customers.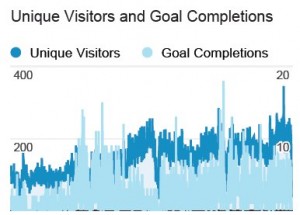 ---
Smarter Group Case Study
-Market Situation
Home renovation discretionary spending fluctuates with the economy and in recent years has been turbulent to say the least. Smarter Bathrooms has strong brand equity in Melbourne but struggled to grow recently despite the opportunity to pick up market share where competitors were folding.
Consumers have a variety of options available from DIY with trade support, building consultants and companies, specialised bathroom operations to fully imported premium European bathrooms.
-Marketing Challenge
BlueFrog Marketing's challenge over the past year included helping Smarter Bathrooms identify their ideal target markets and build brand awareness across these segments with a view to grow leads and sales. Growing the business in existing tough markets and expanding into new markets via brand extensions on a tight budget proved to be challenging and rewarding fro both parties.
-Solutions
BlueFrog helped Smarter Bathrooms identify opportunities and grow the Smarter Kitchens Brand extension. Leads improvements came from clearly defining the premium positioning and it's value exchange powered mostly by digital channels.
Low cost digital media including Websites, Adwords campaigns, lead nurturing and content strategies delivered strong traffic, engagement and inquiries to phone, showroom and email, which converted consistently to growing sales.
-Results
BlueFrog's in-depth customer research delivered a better understanding of the needs and desires of the target market and helped drive clear communications across all media. Using these insights and our digital experience we developed strategies to continually improve marketing campaigns including SEO Adwords, website conversion and optimisation and content strategies resulting in decreased costs and improved leads and sales throughout the year.
-Conclusion
In a struggling market, Smarter Group have successfully expanded into a new market and grown overall market share and sales. The brands are well established to continue this growth pattern with great return on marketing investment for all campaigns.